I hope y'all' snagged this eyeshadow palette from Urban Decay because it is gorgeous! I love the art on the box, it is so unique and different from other packaging I have seen in the past. And must I say that the pigmentation is amazing (as usual with Urban Decay eye shadows). This is my third Urban Decay palette and I am loving them all so far. I like the fact that the colors work well together and you can come up with many different look combinations.
The
Urban Decay Show Pony Box ($30.00)
contains 6 beautiful eye shadows.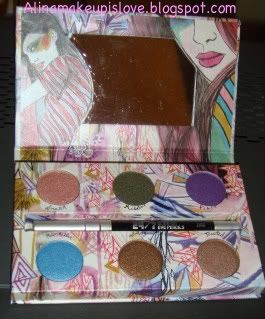 1. Snatch-A shimmery peach/pink (this shadow contains chunks of gold glitter)
2. Mildew- A shimmery medium green
3. Flash- A shimmery medium purple
4. Painkiller- A shimmery Turquoise (My favorite color in the palette!)
5. Smog-A shimmery Bronze
6. Toasted-A shimmery copper color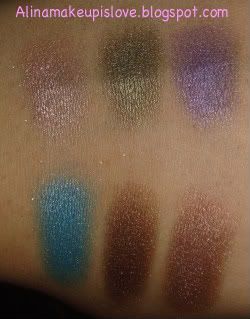 Top Row, Left to Right: Snatch, Mildew, Flash
Bottom Row, Left to Tight: Painkiller, Smog, Toasted
(Flash)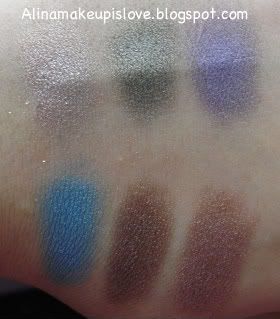 No Flash, Natural Light
Also, this palette comes with a mini 24/7 eyeliner pencil in Zero and a mini bottle of the famous eye shadow primer potion.
Have any of you tried this super cute palette? Let me know!
Urban Decay Show Pony Shadow Box is available at Sephora
Disclosure: I purchased this Palette on my own at Sephora