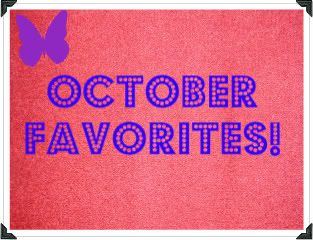 Ok, it seems like everybody is jumping on the monthly favorites band wagon and I want to join in on the fun too! hahaha.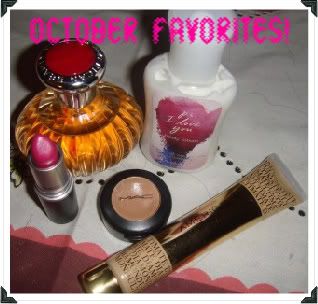 Anyhoo, here are my October favorites. Enjoy! And let me know if any of you have used the products I mention, I would love to know!
Yall' know I cant live without my HG pink lipstick-MAC's Girl About Town. I swear I can rock this lip color with anything!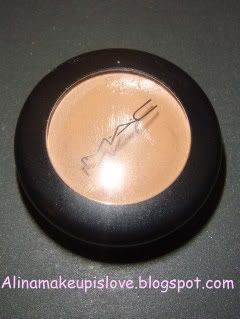 I think i have finally found my HG under eye concealer. I have been using MAC Studio Finish concealer and I really like it so far. It provides my really, really dark under eye area with a pretty descent amount of coverage. It is creamy, and not cakey looking at all (at least to me, just make sure you moisturize your eye area well so the concealer can glide on smoothly). I have learned that nothing will ever truly cover my under eye circles unless I become a pro at photo shopping...but that will never happen. Overall, I am quite content with this concealer and I am planning to buy another one as soon as I am finished with this pot. And did I mention it has SPF of 35? Love it!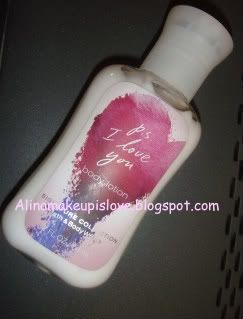 I have been loving this little gem. Bath and Body Works P.S. I Love You body lotion smells so good! The smell is sort of calming to me and not over-powering at all. I take it everywhere with me, because the cute and tiny bottle is very travel friendly and fits into any purse. Love! Thanks to
Susie
for introducing this wonderful lotiony goodness to me.
I have been using this amazing foundation from the American Beauty line sold at Kohls. It is called Ultimate Diamond Luminous Mineral Makeup SPF 15. I love this foundation so far because it gives me a great amount of coverage and the best part is that it has not broken me out. If any of you are interested, you can learn more about this foundation by going to the Kohls website. Click
here
to be directed. I will give a more thorough review of this foundation soon, so look out for that.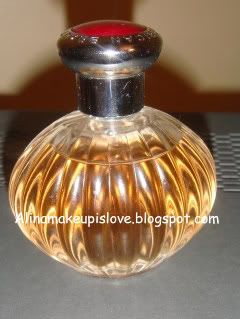 Also from American Beauty sold at Kohls is this amazing rose scented perfume. It is the Beloved Red Rose Perfume Spray. It smells so delicious and this fragrance is perfect for those coming winter date nights :) You better believe I rock this perfume when I have date nights with the hub. This scent may be a little strong for some, but I personally like stronger scents in the colder winter months. Click
here
to be directed to the Kohls website to learn more about this perfume.
Ok, your turn. What are some of your October favorites? Let me know in the comments section!

Disclosure:
1. MAC Girl About Town lipstick purchased by me
2. MAC Studio Finish Concealer purchased by me
3. Bath and Body Works P.S. I love you lotion won in a beauty
giveaway contest
4. Both the American Beauty foundation and the American Beauty
perfume were also won in a beauty giveaway contest