Sorry for the lack of posts lovlies...School started up again and I have been super tired-and busy already...It has only been a week since I returned! I hope everybody had a great Wednesday! Almost the weekend...:) YAY!
Alberto VO5 Tea Therapy Revitalizing Conditioner Blackberry Sage Tea
I want to let you all know about the most amazing thing that happened to my hair this past weekend. I was at my local CVS store and as I was browsing the aisles, I spotted a whole bunch of VO5 shapoos and conditioners on sale for .77 cents each! I usually am not too fond of VO5 shampoos because I find that they leave my hair super dry. Anyhoo...I decided to pick up a conditioner because I am always on the lookout for a great conditioner that can help tame this frizzy hair of mine. Of course, there were many VO5 conditioners to choose from, but I decided on Tea Therapy Revitalizing Conditioner which contains Blackberry and Sage Tea extracts. I brought this baby home (it only cost me $.84 cents with tax, what a STEAL!) and my hair was due for a washing.
I hopped in the shower, shampooed my hair with Head and Shoulders, rinsed, and lastly applied the VO5 Tea Therapy blackberry sage tea revitalizing conditioner all through my hair-making sure that I concetrated on the ends, because thats where it is driest the most. I combed out my hair and boy was it easy! I didn't have to battle against many tangles. The comb slid through y hair like butter. I leftthe conditioner on my hair for about 5 minutes, then I rinsed and my hair felt so soft smooth. My hair was smelling really good too.
When I styled my hair as usual (blow dry it, then flat iron it) I noticed that there was something different in my hair...IT was much shinier and it looked healthy! I was truly amazed that a .77 cents conditioner could do what a conditioner that costs twenty times as much couldn't do. I am so happy with the results and I love that this conditioner did not weigh my hair down. All I am left with is soft, smooth, shiny, and healthy looking hair. Thank you VO5 Conditioner. I commend you.
Here are some benefits of this conditioner (what it reads in the back of the bottle)
1. Revitalizing Formula with blackberry and sage extracts gives hair volume and bounce.
2. Scented with a fragrant blend of ripe blackberries and fresh sage.
3. Energizes limp locks and restores your hair's natural beauty.
I don't know if the claim about giving the hair volume and bounce is true, because I go for the straight and sleek style. But I am sure this conditioner would be great at achieving volume. My hair smells soooo good. I cant stop smelling it! Shampoo/conditioner scents usually last a day on my hair, then after that my hair smells like...nothing. I love that the conditioner scent lingers on my hair day after day. Even the hub commented on how good my hair smelled.
Pros:
* Smells divine, scent lasts long
* Makes hair shiny
* Makes hair look healthy
* Affordable and readily available in any drugstore
Cons:
*Just one-the consistency of the conditioner is a little runny. I prefer my conditioners to be a little thick, but it's not a big deal. I love it anyways!
I am definetley repurchasing this conditioner. Could this be my new HG conditioner?
Here are a few pics of my crazy shiny, and healthy looking hair.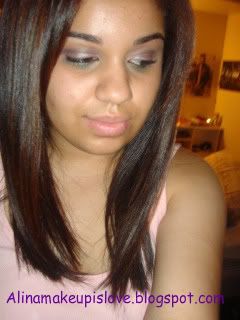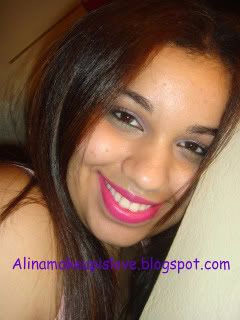 What are your favorite conditioners? Have any of you tried this amazing VO5 Tea Therapy blackberry sage tea Conditioner, or any other VO5 conditioners? Let me know in the comments!